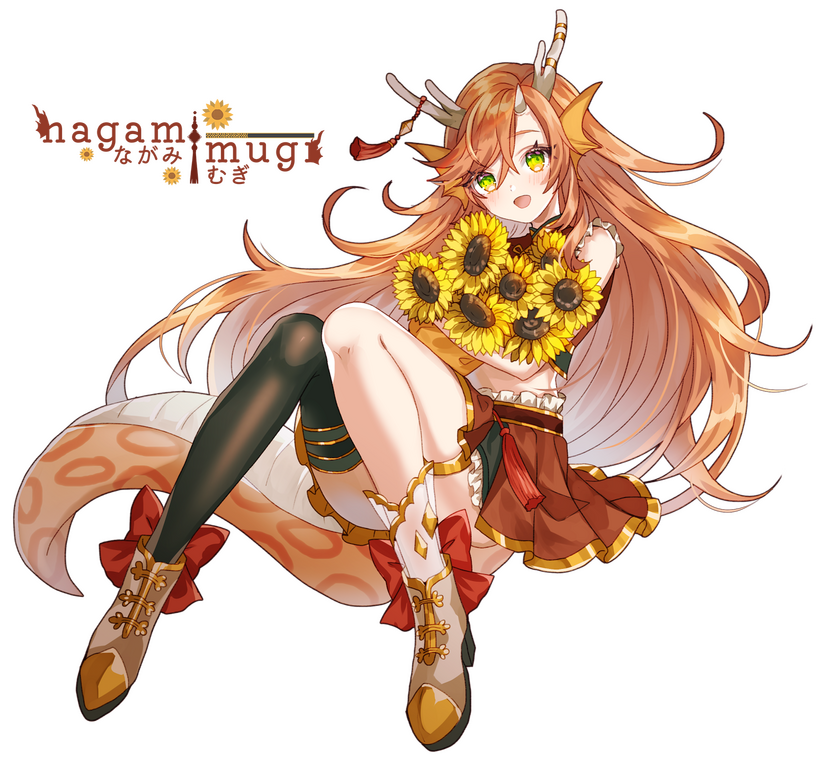 imoogi, dragon in training
commissions: semi-open
About
「dragon in training, not a snake!」
hello! my name is mugi! i'm an imoogi (which is a dragon in training) trying to learn about the world!

I am a:
vocalist
designer
streamer
illustrator
audio mixer
mograph animator

it's so great to meet you!
art on home page - strawberry0824s
logo on home page - orihimevt
Terms of service
General TOS
1) I am not First come first serve! I will choose based on my own personal interest.

2) I have the right to post and share my work unless otherwise discussed about. please let me know if you'd like me to wait until a certain date before sharing!

3) Basic commercial fees are included in the price! assets can be used on different platforms (ex. streaming, twitter posts, discord, etc), but please ask before using my assets for other commissions or purposes.

4) There are 2 free revisions, afterwards each revision will be +$10.

5) Please do not claim my work as your own, and attribute credit on the platform the assets are posted to or used on.

6) I reserve the right to refuse or cancel a commission for any reason.

7) After I begin, there will be no refunds allowed unless I am unable to finish the commission. I will initiate the offer of a full refund if that is the case!

additional info
1) I send invoices through Paypal!

2) I will only begin working once the commission is paid for + it is your turn in the queue
-100% payment is required upfront for Single Items
-payment plans are available for packages

3) please make sure you have proper permissions if using other artists' assets!

4) Priority orders can be made for an additional charge of 50% of the total commission, a priority order bumps you to the front of the queue!

5) i do not do illustrations! if you would like to incorporate illustrations with your commissions, please make sure you have the proper permissions.

6) Tips are appreciated, thank you so much for your interest!
COMMISSION Services: semi-open
arknights headhunting animations (5 slots, click here) ✓
overlays/stingers/screens/schedules ✗
mixing ✗
| INDIVIDUAL SERVICES | PRICE (USD)* |
| --- | --- |
| Overlay (gaming or chatting) | $80 |
| Animated Screen (starting or brb or ending) | $120 |
| Panel Design (for 6) | $40 |
| Stinger | $130 |
| Schedule Design | $80 |
| Arknights Summon | $25 |
| Audio Mixing | $40 - $120** |
| PACKAGE SERVICES | PRICE (USD)* |
| --- | --- |
| Overlay Set (gaming + chatting) | $140 |
| Screen Set (starting + brb + ending) | $300 |
| Tier 1: Screen Set + Overlay Set + Panels | $420 |
| Tier 2: Stinger + Everything in T1 | $520 |
| Tier 3: Schedule Design + Everything in T2 and T1 | $580 |
*subject to change with complexity, commercial fee included, prices for forms submitted after 8/22
**please refer to price break down on the audio mixing tab

please note that there is a 150% charge for priority orders!